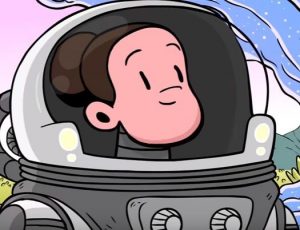 Hello Readers,
I want you to imagine all the ways you could die in space. It sounds strange, but think about it! You could be eaten by an alien, fall out of the space ship, or even just take off your helmet! There are so many ways. In class we even watched a video (the video is above) about death in space. Strange concept, isn't it?
There! I spotted it. The intergalactic cave N.A.S.A had been trying to track down for 3 years. It was dazzling. Well, actually no, it was the ugliest thing I had ever seen. The outside looked like sinewy skin that was sprouting magenta fur tuffs. While the inside was bright blue and just looked like a regular wall, the floor was an unflattering pinky-red with infected bumps everywhere, resembling a tonged. But the title of being the first astronaut to find the missing cave on mars was definitely appealing.
Slowly, I took my first step into my fame, my destiny, what I would be remembered for. Though my palms were sweaty and my helmet was foggy from my long deep breaths, I straightened my posture and strutted confidently into the cave and onto the bouncy revolting floor.
And then there was darkness. The large open mouth of the cave had collapsed.
What would I do??
Thanks for reading! Don't forget to comment and tell me your ideas about death in space.
-Olivia